Today we announced to our clients that we've shipped out a new look to our Tenant App. As the first piece of tech that we ever built in 2019 and the main Kitt touchpoint with our tenants, we thought it was about time we got out the mood board and gave our app a well-deserved facelift.
In this post, I'm excited to share these brand updates and why we made them.
What's changed and what hasn't
Visually, we've updated our typeface, colours, and imagery with fresh photography, new linework illustrations and bold, playful shapes.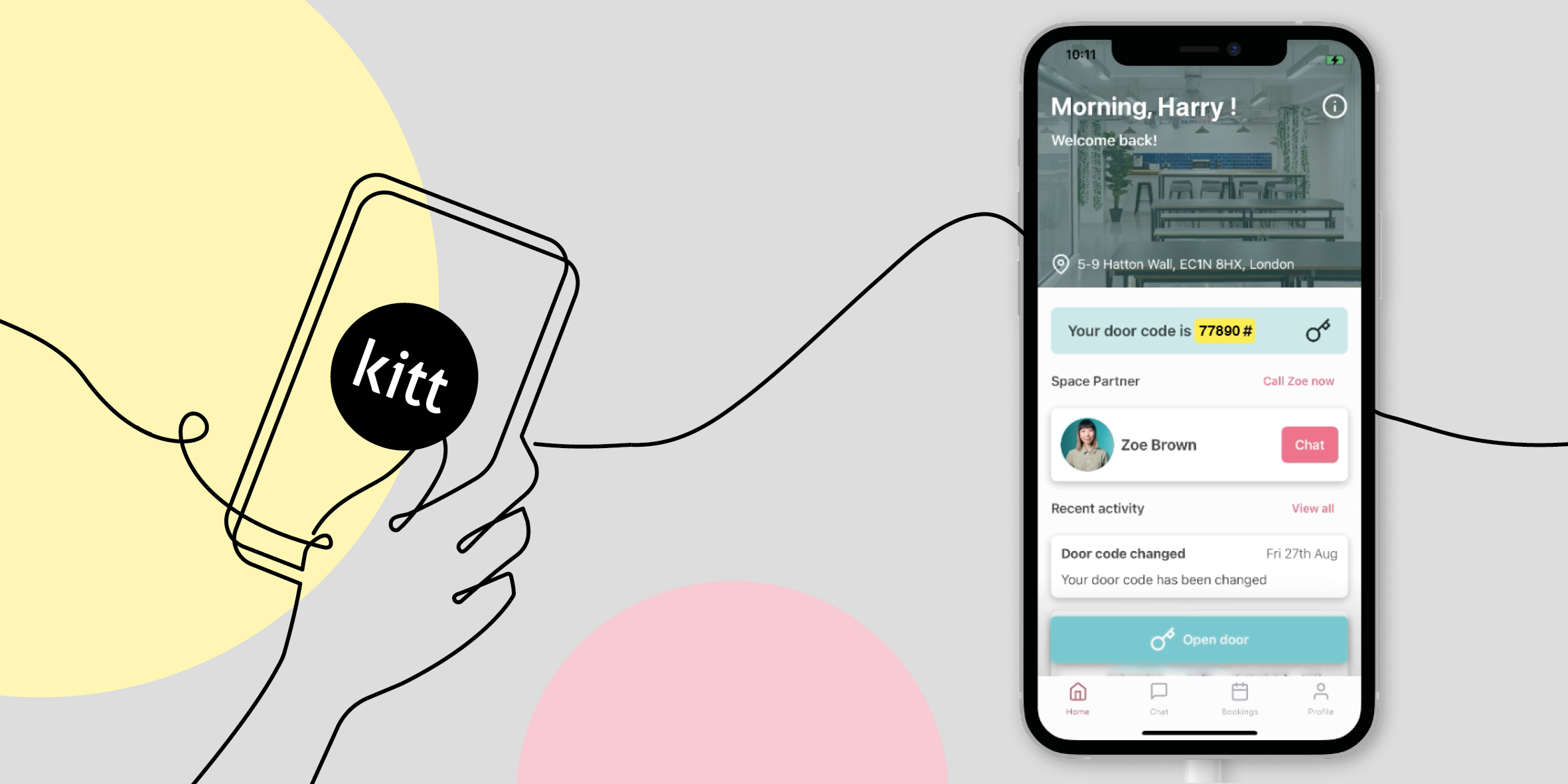 As to the meaning behind these - our bold, playful colours present our positive and can-do personality, our background shapes echoing the physical adaptability of space and our flowing linework illustrations representing the fluidity and seamless journey our clients experience as they travel through our process.
Aside from the visual elements, the core features in our App will largely remain the same. We've made a few improvements to our meeting room booking feature with a more simplified flow as well as optimising the look and feel of our Chat to a friendlier, more recognisable interface.
We've retired our Register a Guest feature following feedback from our clients, but we'll soon be launching plenty of new highly-requested features which we are busily plotting into the roadmap. Keep your eyes peeled!
How we got here
Kitt started out in 2018 with our two founders Steve and Lucy fed up with the complex, mammoth task of finding, designing and managing a new office space. Since expanding, today we are one of the leading managed office platforms for small businesses in London. So far, we've helped over 50 clients to thrive in their own Managed space, with many more to come!
As our client base has grown, our business and product offering has evolved too. Our new brand identity now ties directly into the warm feeling and personality that our customers experience from our team which can now grow with us as we continue to scale our service.
We didn't want our brand to feel disjointed as we grew, so we created a more unified and recognizable system by weaving the new brand identity throughout all facets of Kitt, from our marketing to our website, and from our office branding to our App.
Staying true to ourselves
With this redesign, we set out to retain that lovable, personable feeling that endeared our earliest clients to Kitt, while creating space for the brand to grow and connect with even more small businesses. We didn't want to lose our personality in the process, so we focused on capturing the essence of what Kitt has always been.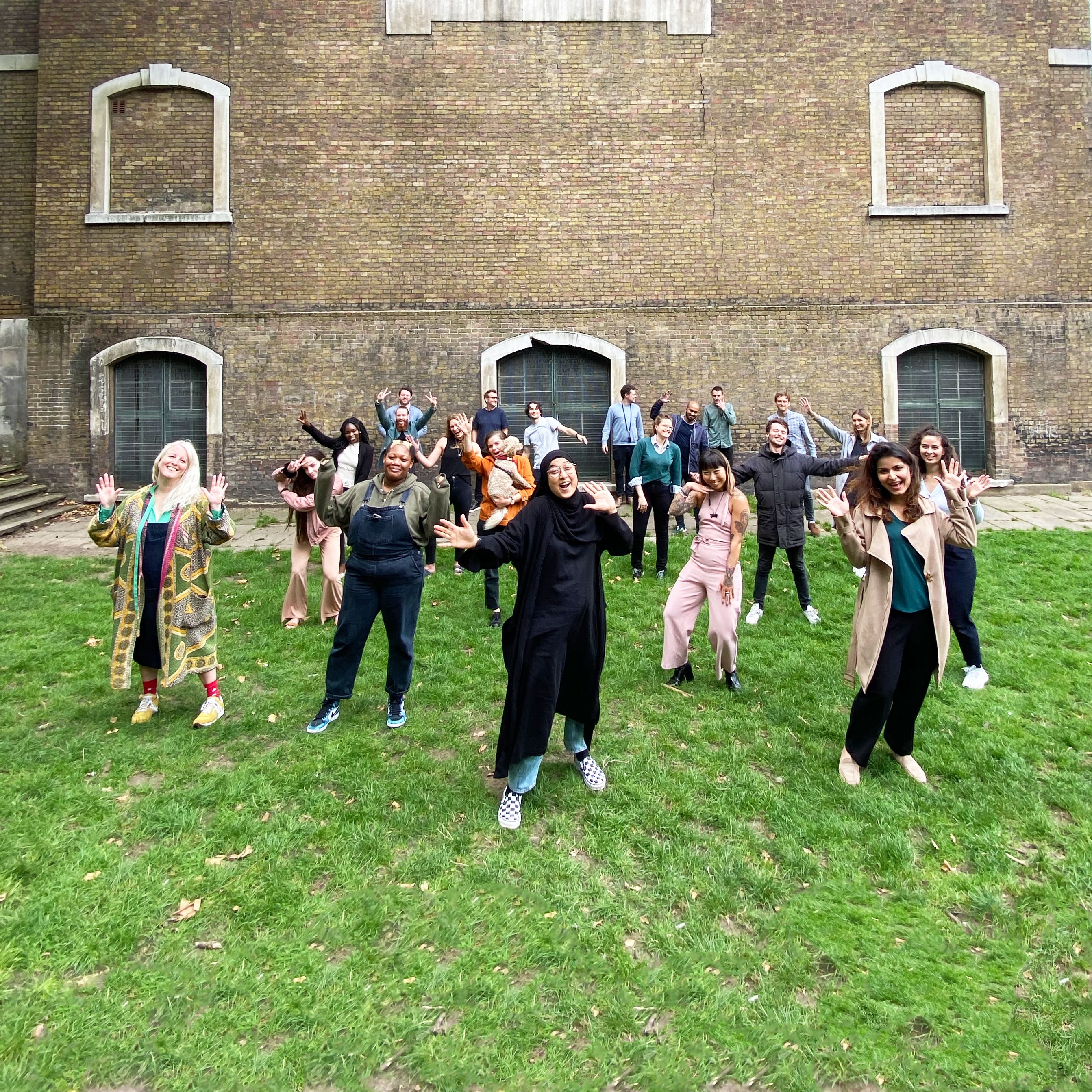 We also want to show our customers that being yourself is good for business by championing authenticity, originality, and expressiveness because it's what helps us—and our customers—stand out. We hope to inspire them to be more bold and creative in their own branding efforts within their physical space.