So you've decided on the vision for your new office space. It's set to be the ultimate client retreat where you've planned everything from the freshest branding for your feature wall to the artisan coffee for your meeting rooms.
But does it feel like you're missing a little something?
A little touch of glam here and there can help to give a space a more sophisticated look that will get your visitors swooning.
Struggling to know how? Do not fear! I've put together 5 simple ideas on bringing in key design details that can make a space 'pop' with that extra hint of glamour that I encourage many of my clients to embrace.
Whether you're after a completely high-end look or more of a subtle glitz, I'm here to tell you that you can have it all without the hassle or major expense. So, listen up and get ready to craft a space fit for a catwalk!
Here's my top 5 glam tips:
Introduce some dazzle with a beautiful lighting feature
I could not kick-off this summary without mentioning my absolutely favourite complementary design feature - lighting. Whether you want a refined or a classy look, a dazzling pendant is a showstopping feature whilst a beautiful floor lamp acts as a brilliant focal point in a room. These modern ornaments can bring an additional dimension of light to the space to instantly lift up the room.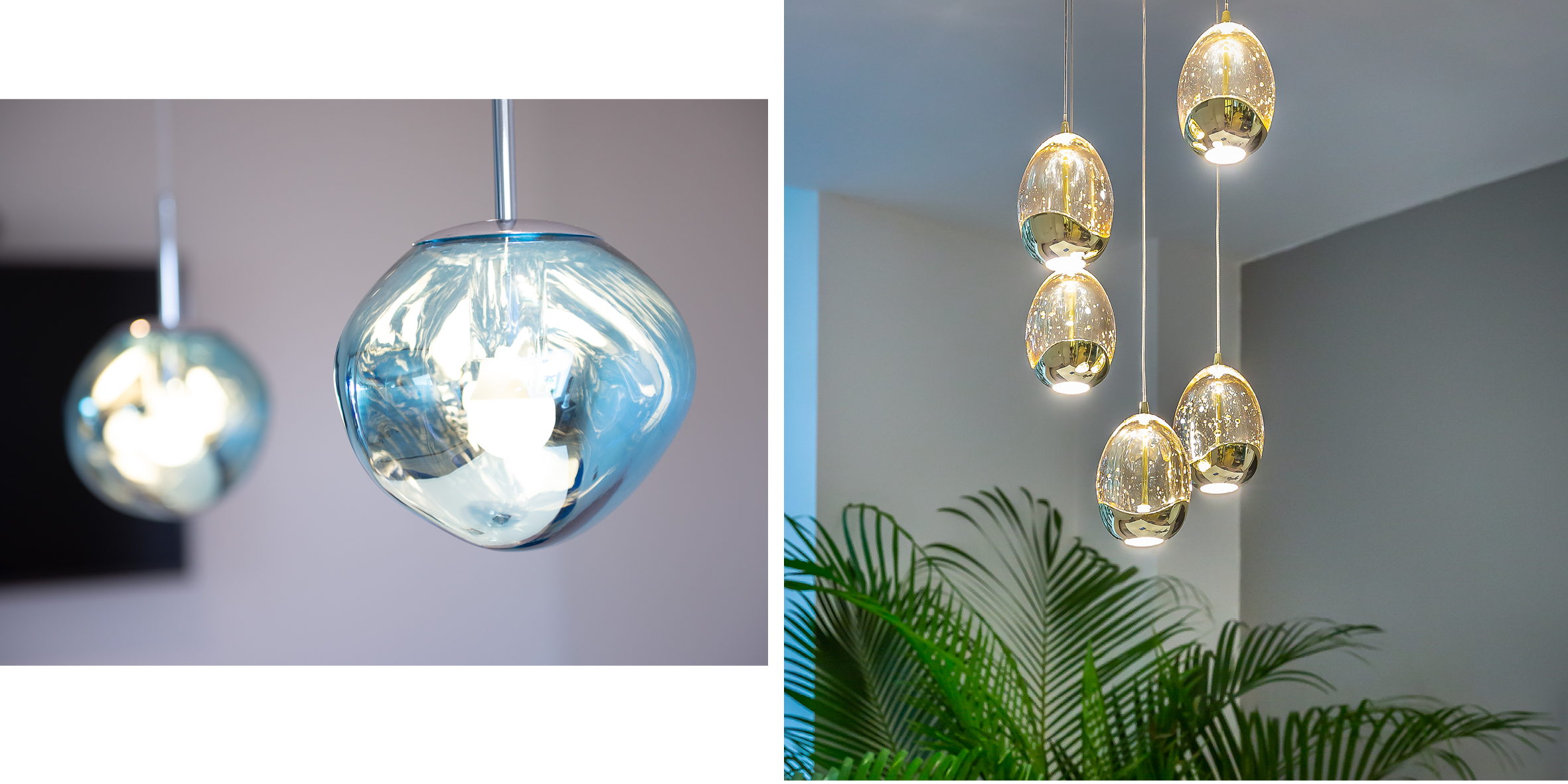 To take it one step further, the choice to install a full-on chandelier can turn a dark, simple space into a dazzling one, especially when natural light refracts onto it, creating beautiful visual effects in the room.
Accessorise with gold or silver touches
We know that gold and silver can look garish when used too much but with just a hint, these polished details can make all the difference.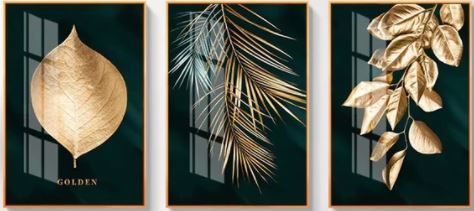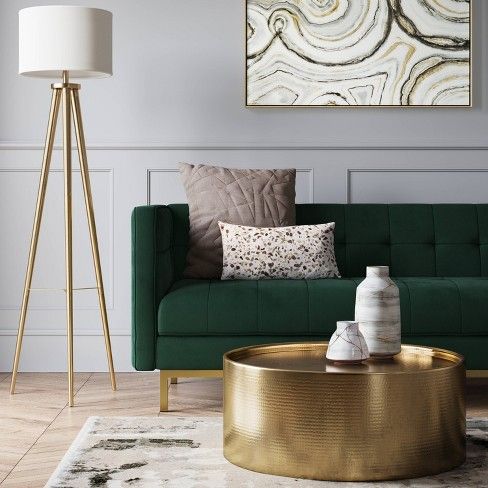 Incorporating gold or silver accents through delicate-looking items such as trinkets, trays and even hand sanitiser bottles can add completeness to a whole room's look, making it feel exquisite and refined. When the light catches the surface of the finish, the reflective glimmer it creates will be sure to catch the eye of any visitor.
Don't neglect the walls by adding a bit of texture
There's nothing more lacklustre than a blank wall. Wall finishes are a good way at establishing an intentional mood to your space, plus making it look effortlessly glamorous.
If you want to create a moody or cosy space, try a dark rich paint colour with some dark wood finishes for an extra sophisticated look. If you only have a small space to work with, be sure to use light colours to make the room appear bigger. Looking to divide the space? A crittall effect wall can make a meeting room look sleek and classy by framing the furniture behind it.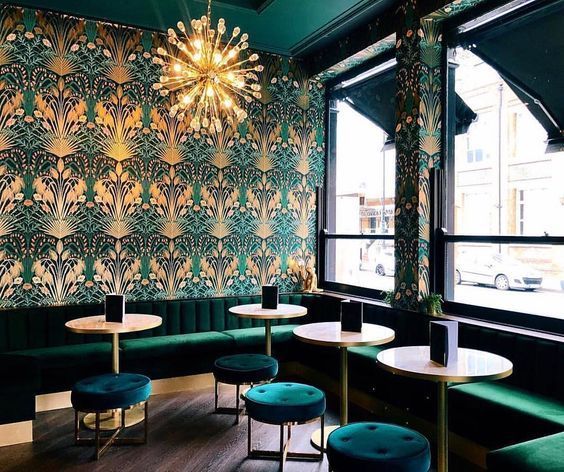 Finally, using wallpaper or even wall panelling are fantastic at adding texture and also a pop of colour if you are looking to combine with more muted colours. This is also a non expensive and simple way to inject a bit of creativity.
Go high-end with a few unique pieces
Now, I'm not saying to go all out and splash all of the cash here, but allocating some budget for a few key unique items can create a lasting impression for your brand. Whether it be the chairs and coffee table for your welcome area or an oak table for your boardroom - a few signature pieces will be sure to make any visiting client impressed.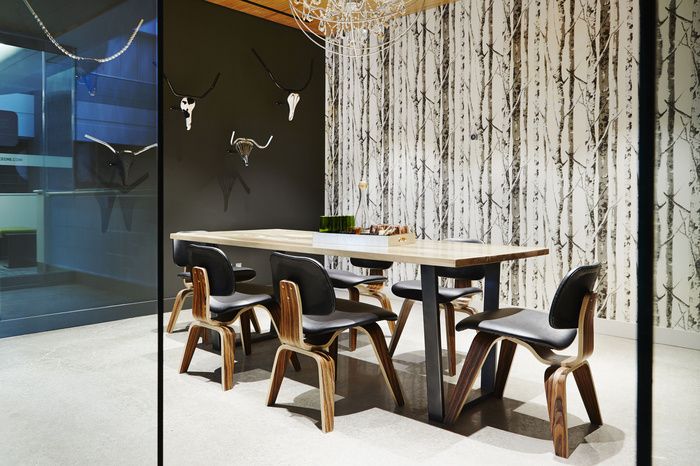 You should also consider artwork to make your space look and feel more high-end. Using large abstract artwork from local artists not only shows that you've thought in detail about the design and consideration for the local area but also helps small businesses to get the recognition they deserve.
Ultimately, by using high-end pieces you can create a completely unique look that no one else has. Considering your business is as unique as you are, it makes sense to bring out your own business' personality, right?
Designate relaxing spaces to chill in
Finally, glamour doesn't have to be uncomfortable! Having intentionally designated places to chill presents a great opportunity to include comfortable plush furniture that can also be used for collaboration and creative interactions. Materials like silk and velvet on sofas and cushions are not only the epitome of glamour but are also super soft to touch which your clients are sure to appreciate after a busy day on their feet.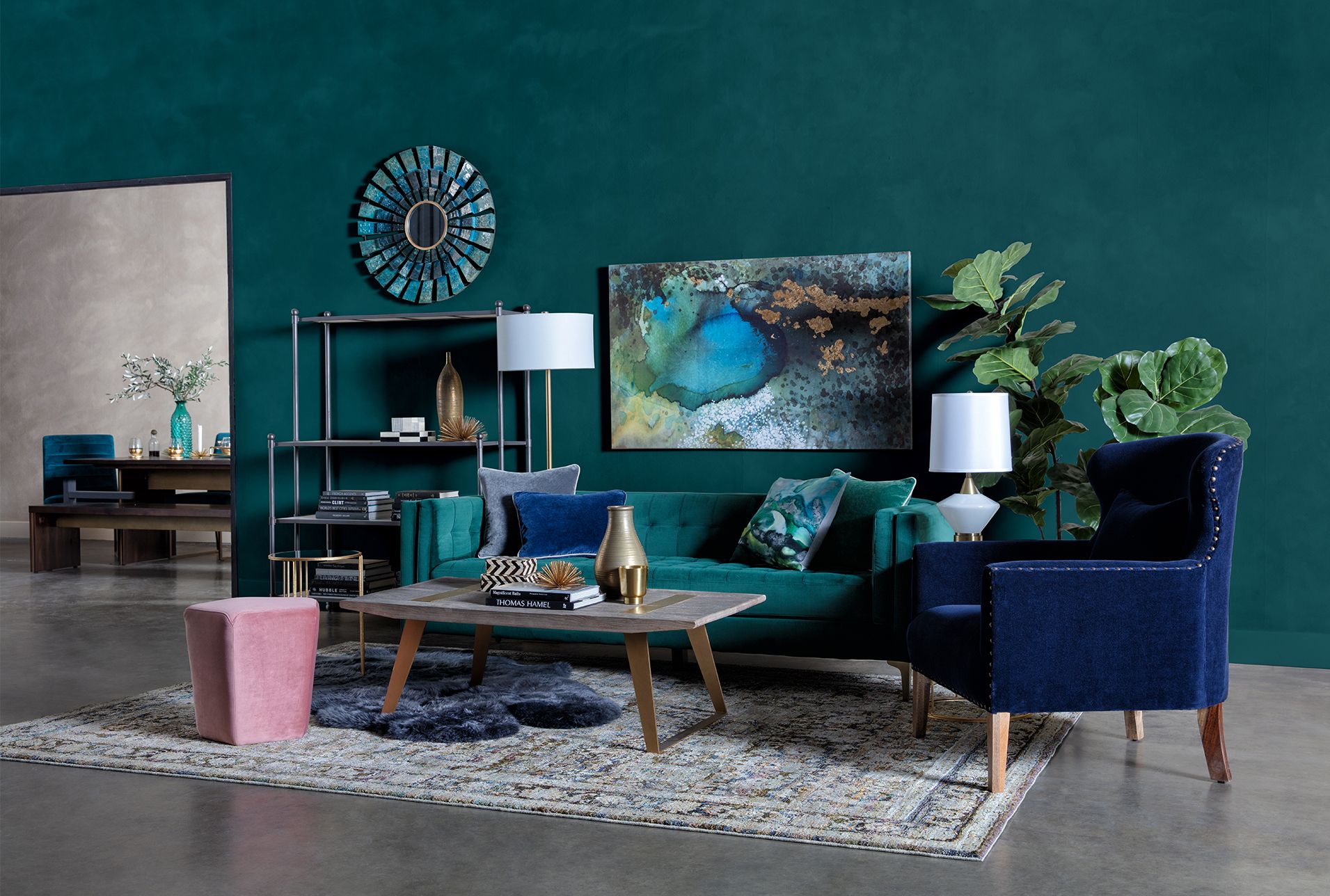 Using rugs can also soften a relaxing area and acts as a clever way to zone with different textures between hard and soft floor surfaces. Area rugs not only offer comfort and visual appeal, but they also have magical powers to transform and define a room. Thus, they are ideal organizational tools that you can use to design spaces whilst dishing out a bit of glamour.
And there you have it...my top tips for adding that touch of 'glam' to your space.
I love advising all kinds of businesses on how they can best perfect a look that works for them. It all comes down to their business' personality and intention to use the space. If you are interested in enhancing the glamour of your space, I hope that this blog post has been helpful.