The flexible working model has seen rapid growth over the years, with serviced offices such as WeWork and other co-working spaces now a permanent fixture in the business world. Managed offices are a natural evolution of this demand for even greater flexibility and a more agile approach to work, particularly in light of the global pandemic.
There are some similarities and also key differences between serviced and managed offices. This piece will help to break down what those are so you can consider which might be the best set up for you and your company.
Similarities
Management
The way management operates in both spaces is similar. Facilities and services are taken care of by an external team so you can focus on your business, and all services are included in the monthly rent - for example, coffee, fruit, and cleaning. You'll generally have access to a well-equipped kitchen, and shared storage for bikes too.
Tech-powered
The managed and serviced office business model focuses on agility, innovation and efficiency. That's why most serviced operators will provide an office management app that you can use to help manage the space via your phone. As part of Kitt's managed service, we use our Kitt App to keep in touch with tenants from afar; you can use this to chat to our team, ask questions and review your account. This also allows us to operate your space at scale.
Finance
No headache when it comes to the finances in either setup here - everything is arranged in one simple, easy monthly payment. This includes everything from rent, business rates, service charges and utilities bills, cleaning, maintenance and much more.
Differences
Location
With managed offices, your building can be sourced for you in any location because it's a contract between you and an independent commercial landlord. This opens up hundreds more options for a managed service provider to approach on your behalf. With serviced offices, you'll need to settle on existing locations owned by an operator. This may mean high competition for the best spaces, and less flexibility on both the building and the location.
Privacy
With managed offices, you'll have a lot more space that's just for you. Expect your own self-contained floor with private access to all facilities, and your company's name at the entrance to the building. No need to worry about people overhearing any private conversations between you, your team, or your clients in this setup either.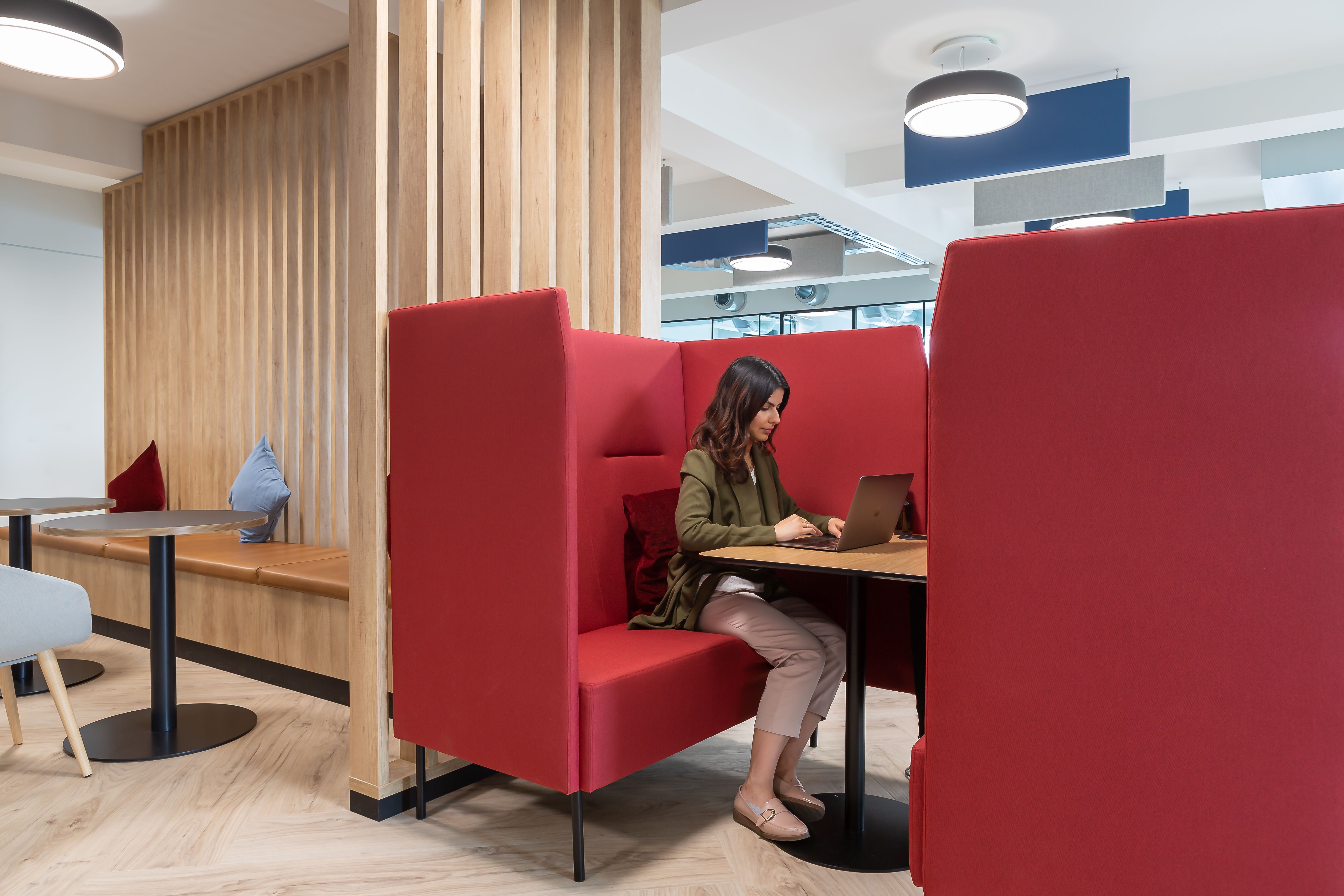 Serviced offices generally mean sharing communal areas and facilities with the other companies in the space - for example, toilets, reception, kitchen, and breakout spaces. Although there's less privacy, you'll often have access to a lot of additional space outside of your office demise and also have access to a community of other startups and small businesses which can add a more sociable, collaborative dynamic.
Design
The main difference here is a pre-design setup (serviced) versus a customised one (managed). In a managed office, you'll have the opportunity to work with an interiors expert to create a bespoke design before you move in. From furnishings to a fit-out that complements your workplace strategy, you'll have control from day one.
In a serviced office, you'll typically work within an existing layout and so be limited by the branding and design opportunities. This is largely because the space needs to be quickly lettable again once your contract ends. The advantage here is that the setup is easy and you can move in as quickly as the next day, but it won't contain your unique stamp
Clients
With managed offices, you'll have your own welcome area, reception and meeting rooms - with a bespoke design - to make your branding stand out and offer a unique, personal experience for your clients.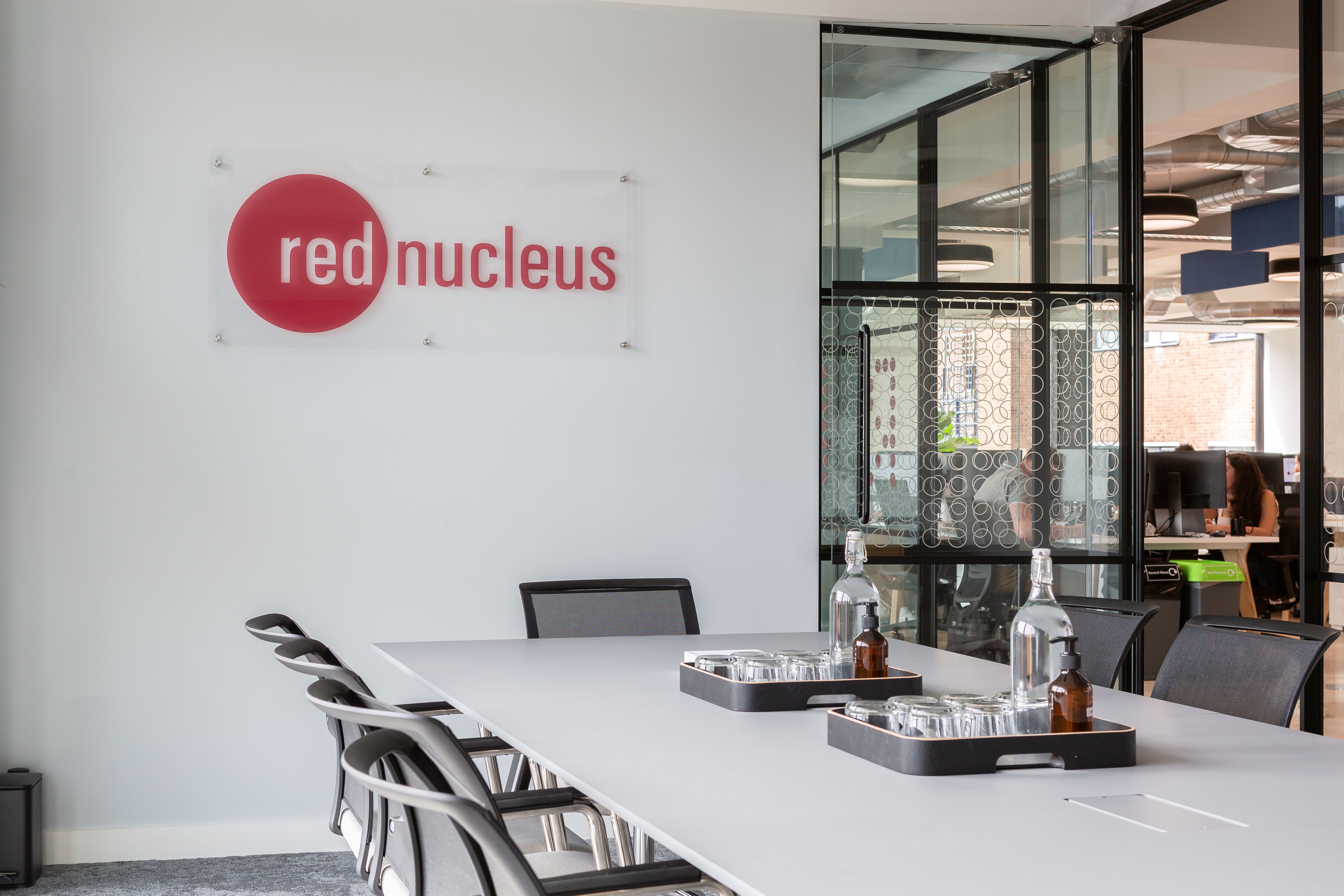 With serviced offices, you won't have any control over the setup or presentation of the space for client meetings. However with serviced offices the networking potential that can come from an open-plan shared office is something that can be very powerful for fast-growing companies. Again, client needs and preferences here will differ.
Type of company
A managed office is a great fit for SMEs that care about developing their culture in their own space. It's also a good option for creative companies, agencies or larger corporations looking for regional and/or project-based HQs as the space allows complete focus on you and your brand.
Serviced offices are best for early-stage start-ups, where perhaps taking a small office for a small team feels too isolated and want to expose themselves to other start-ups. They also suit companies experiencing a fast or uncertain amount of growth, as the nature of the set up means there's lots of flexibility and the means to adapt (or move) quickly if needed.
Agility and typical lease length
A managed service is a great option for a growing team with more stable growth. As this is your own space with your own fit-out, you are typically committing to a longer-term than a serviced office typically of around 2-3 years, which is still much more flexible than a conventional lease of 5 or 10 years.
A serviced office is a great option for teams or businesses that need to move quickly with a more volatile headcount. You have ultimate flexibility of term commitment, starting at as little as a day pass. The average lease time here is usually less than a year.
There are, of course, advantages and disadvantages to both setups. It really just depends on what stage your business is at and what you feel is the right fit (and fit-out!) for you and the team.
At Kitt we remove the complexity of a lease by managing your space for you, whilst offering something that's completely unique to your staff and company needs.
We work with a lot of businesses that were once well-suited to a serviced office and are now looking for a more mature set-up in their own space. If this sounds like you and you'd like to have a chat to understand the best route for you, then we'd love to hear from you. Head over to our How Kitt Works page for more info.